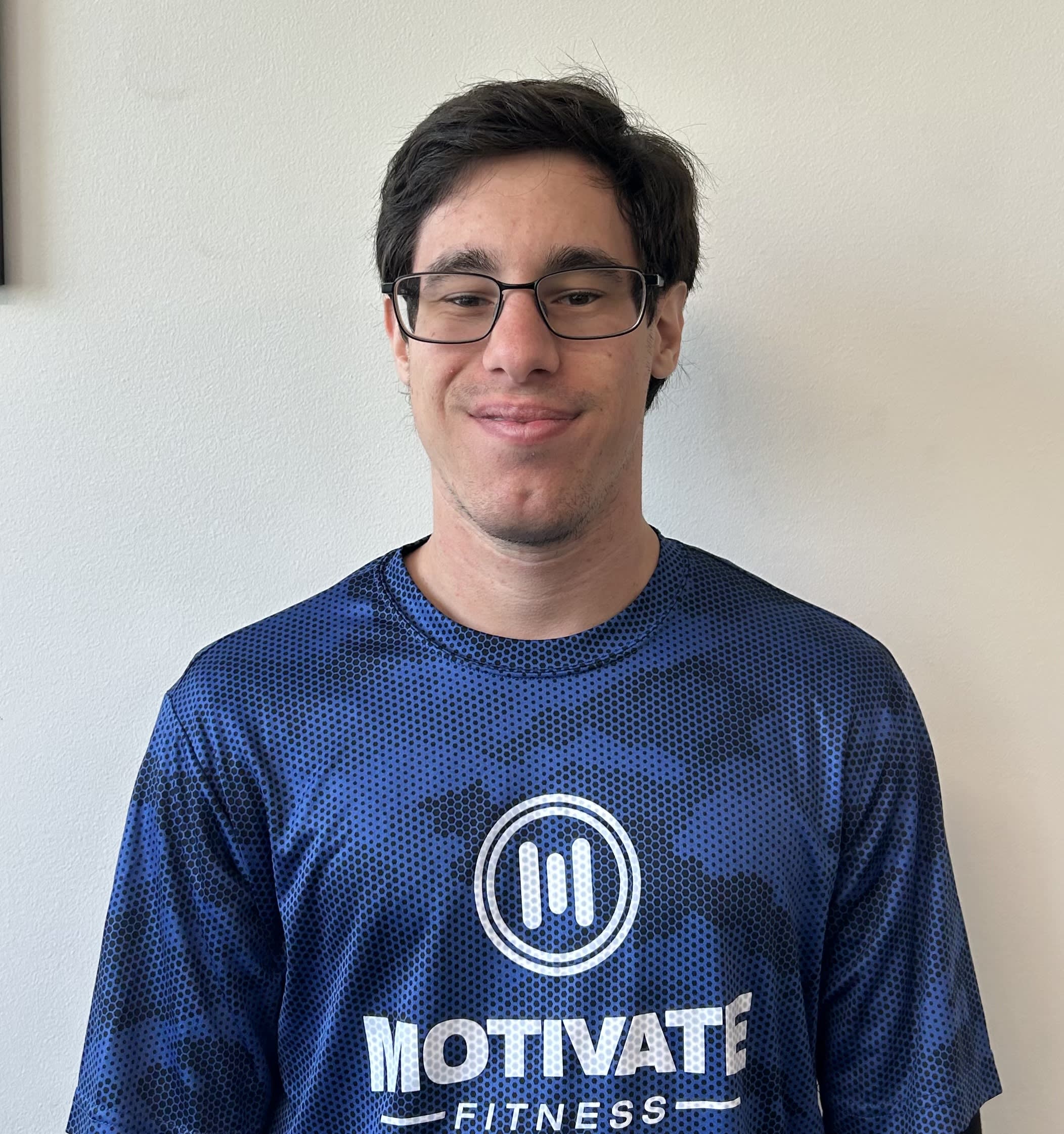 Jacob Coopersmith
I have been exercising ever since I was 13 when my dad first dragged me to the gym at 4:30 am.
Luckily, I instantly fell in love with exercise and its ability to help people! I have worked as a camp
counselor at Apache Extreme Intensive Wrestling Camp in the summers of 2016, 2017, and 2018 where I
coached junior wrestlers. Also, I was fortunate enough to be a fitness associate at Advanced Training
Principles for the 2017 and 2018 summers; Advanced Training Principles is the gym my dad first took me
to and it is where I first learned everything I now know about gyms and exercise. It has helped to mold
me into who I am.
In college I worked as a Fitness Room Monitor in the fitness center while getting my bachelors in
Sport Business. I even performed a thesis study on the impact of resistance training on stress levels.
Shortly after graduation I received my Personal Training Certification from the 6 month National
Personal Training Institute in December of 2020.
I have since had multiple jobs in the fitness and wellness community before joining the
Motivate Fitness team; I have been a freelance trainer at In Motion LLC, a Fitness Trainer at Planet
Fitness, and a Personal Trainer at Urge Fitness. This has all been advantageous in giving me an
understanding of different fitness needs for a broad spectrum of people.
I have enjoyed working out since I was a young teenager, and the passion has never left me! I
have been able to guide a large range of people on their own personal path to achieving their fitness
goals through making a happy, fun environment inclusive of everyone. I plan to challenge everybody
while also making each workout an experience of improvement for every member!

Certifications
? B.A. SPORTS BUSINESS - MILLERSVILLE UNIVERSITY
? National Personal Training Institute- Certified Personal Trainer
? American Safety & Health Institute - CPR CERTIFICATION
? American Safety & Health Institute - FIRST AID CERTIFICATION
? American Safety & Health Institute - AED CERTIFICATION