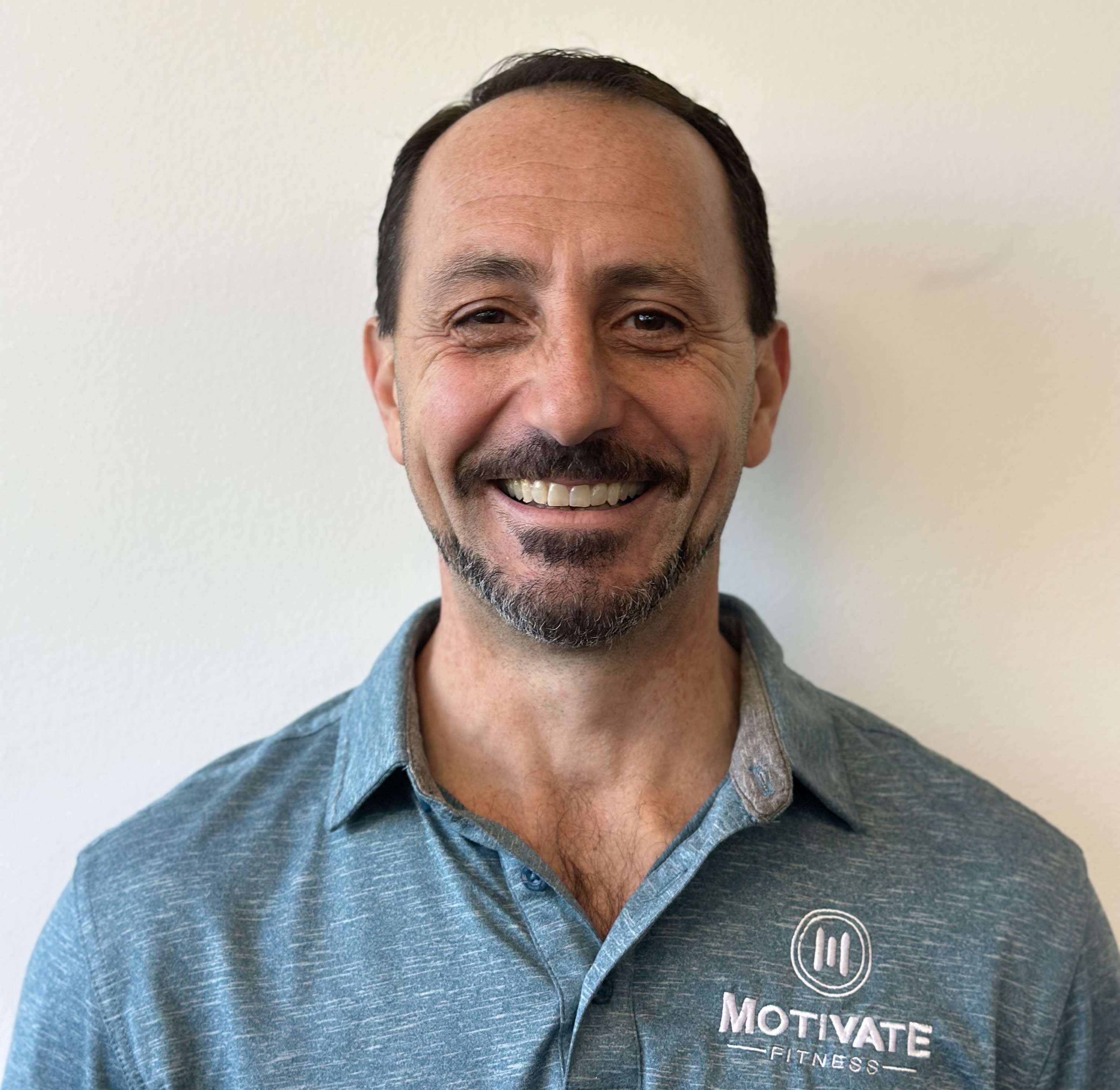 Bill Tokmajian
"Inspire Others" is the core of my belief system. After graduating from Temple University with a degree in Kinesiology I've enjoyed "inspiring others" to help them attain their fitness goals ever since. For the past 25 years I have worked with a wide range of populations and genders in becoming more toned, flexible and energized. Through my vast experience and studying under some of the top leaders in the health and wellness industry I was able to develop a Proprietary Training System that helps our members achieve the optimal results they desire as well as to live healthier lives – stronger, thinner and healthier. My specialties include healthy weight loss and fitness programs along with back pain and shoulder rehabilitative programs for Golfers as well as for those looking to return to daily living activities.
My career started at Talamore Country Club in Ambler Pa where I have written many fitness articles and produced fitness videos for the members as well for local magazines and newspapers. I appeared on the Beasley Reece Sports Wrap Up Show providing fitness tips for golfers.
For the past 8 years, our incredible teammates and I have built Motivate Fitness into one of the top health and wellness clubs in the Montgomery and Bucks County areas. The concierge health and wellness program we've built has been proven to help people with all types of maladies return to a healthier lifestyle, with more energy and strength to enjoy their lives to the fullest.
CERTIFICATIONS
B. S. Kinesiology – Temple University
NSCA - Certified Strength and Conditioning Specialist (CSCS)
NSCA - Certified Personal Trainer (CPT)
Titleist Performance Institiute – Certified Golf Fitness Instructor Level II
DVRT – Certified Instructor
Functional Range Systems - FRC Certified Instructor
Functional Movement Systems – FMS Certified Level I